*Advertorial Content
It's that time of year again. The busy festive season is over, decorations are down and money is tight. I do love January for its potential, the hope and goals set for the year ahead are exciting. However, there's no denying that Christmas is an expensive time so saving money wherever possible going into the new year is a must in our family. Aldi have perfectly timed their latest Baby and Toddler Event, which started online on the 6th January and will be in stores from tomorrow (Thursday 10th January). Their Baby and Toddler Events are always filled with a wide range of essentials, toys and accessories to make our life easier as parents, but to also keep our little ones entertained.
This year's stylish must-buy is the Aldi's Baby Change Backpack (£17.99), which is available in either black, navy or grey. It is considerably more affordable than many changing backpacks on the market, but that doesn't mean it isn't deigned with practicality at the forefront. It comes complete with an insulated bottle holder, changing mat and Velcro straps that can be attached onto the pushchair for convenience and ease.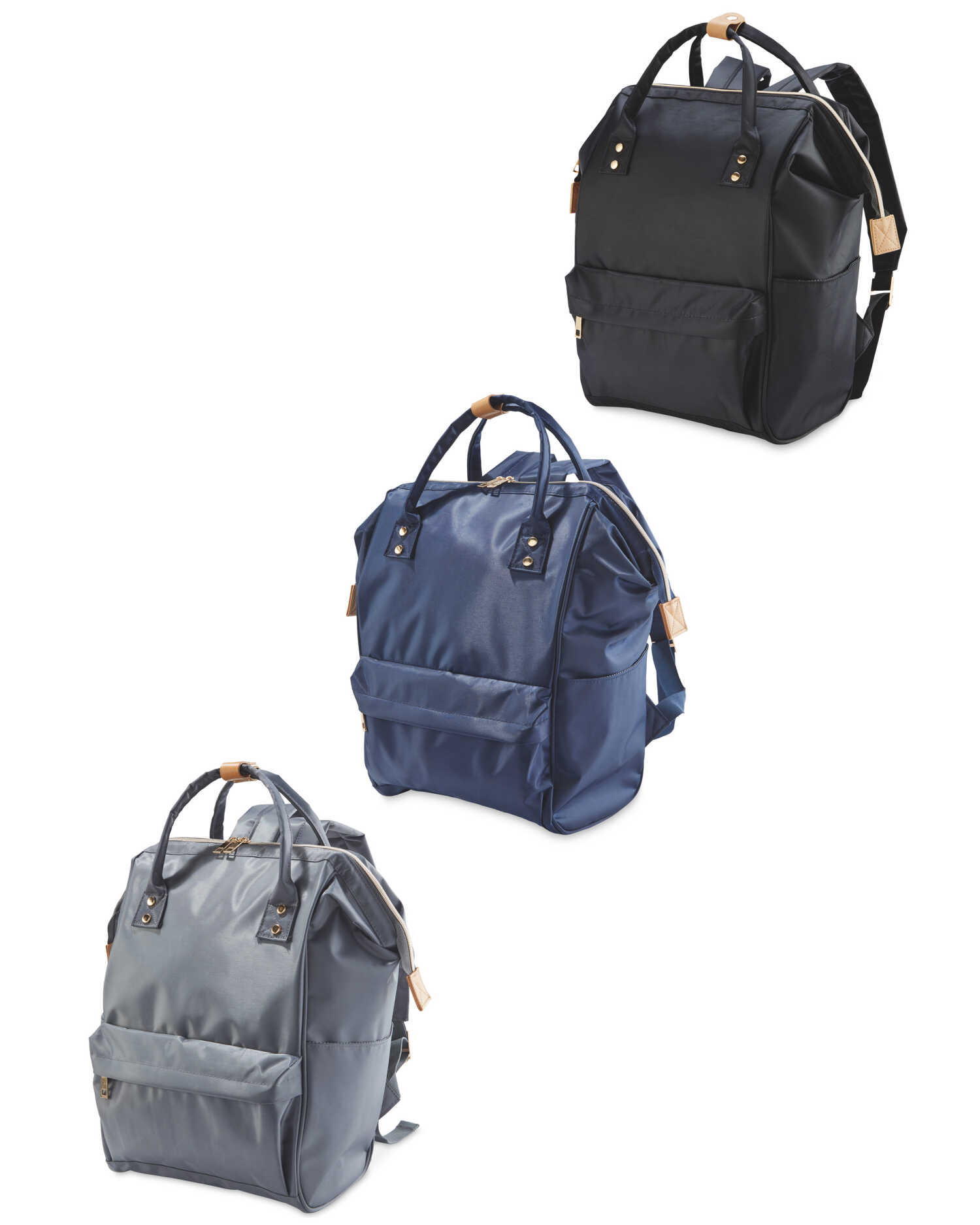 2019 is the year that a lot of us will be making more environmentally friendly choices and if this is something you've been considering then you'll be pleased to know that the Bambino Mio Miosolo All-in-One Nappy (£8.99) and the matching Travel Changing Mat (£8.99) will be available in this Baby and Toddler Event. The nappies are super soft, have an absorbent core and a stay-dry inner layer to help keep little ones' skin cool and dry. There are also four designs to choose from: Butterfly Bloom, Dragonfly Daze, Happy Hopper and Loveable Ladybug.
Stocking up on essentials is my favourite thing to do when the Aldi Baby and Toddler Event comes around because the quality and affordable prices are just outstanding. This year they have their award-winning new Mamia Extra Sensitive Baby Wipes (59p), which are made from 99.5% naturally derived ingredients, are free from perfume or alcohol and are PH skin neutral.
Some of my other top picks are the beautiful Moses Basket and Stand Bundle (£29.99), Baby Casting Kit (£9.99), Baby Sleeping Bag (£9.99), Children's Cutlery Set (£2.99), Food Flask (£5.99), Nuby Bath Toys (£3.99), 2 pack Infant Tights (£2.79), Cot Duvet and Pillowcase Set (£7.99), 3 pack Swan Baby Bodysuits (£2.99), 5 pack Cat Baby Socks (£2.49), Nuby Teething Socks (£4.99) and the Baby Hooded Towel and Wash Mitt Set (£3.99).
Are you planning a visit to the Aldi Baby and Toddler Event? If so, what are you hoping to pick up?
Feel free to leave a comment - I love reading every single one :)