Bridesmaid's dresses can cause a lot of worry, as more often than not your Bridesmaids are all different shapes and sizes, so one dress wouldn't necessarily suit all of them. I hate the idea of making anyone feel uncomfortable at our wedding, despite not having 'official' bridesmaids, I am having three 'unofficial' bridesmaids. Instead of telling them what to wear I suggested that they pick dresses within a certain colour palette. This allows them to choose a dress that they feel comfortable in but they'll still look part of the bridal party. As our wedding has a lot of pastel tones (we're not having a colour scheme as such), it made sense to go for pastel colours for the 'unofficial' bridesmaids dresses. We haven't quite decided which pastel tone to go for yet but I love some of the pictures on Pinterest I've seen of Bridesmaids wearing similar colour dresses in different styles. I've put together some of my favourite pastel coloured Bridesmaid dresses...
Dusky Pink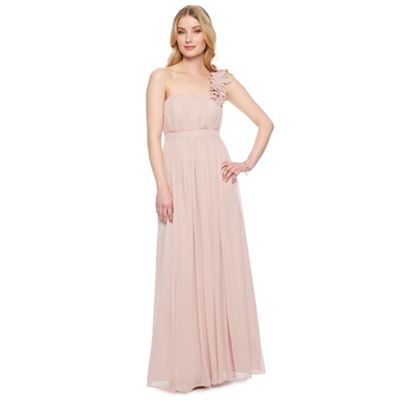 Patterned
Lipsy V I P Rose Print Shift Dress £99
Which is your favourite?
I will also be publishing a blog post full of bridesmaid dresses that are less than £80, so keep your eye out for that!
Feel free to leave me a comment :)